Our History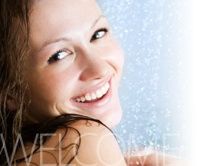 We started our business in 2007 and since then we have been operating successfully and with numerous successes on the bathroom equipment market. For us, a bathroom is much more than products, it is a vision of a lifestyle, it is a constant desire to improve, set new trends and inspiration. In 2008, we debuted on the Polish market with our own brand of bathroom equipment products - ESSENTE of which we are a producer. Our products quickly gained trust among consumers due to their innovation and high quality. Initially, our offer included only whirlpool tubs and steam and massage cabins. We have gradually expanded our offer to include more product lines - in 2011 we introduced shower panels, a year later rain showers and shower arms. In 2016, we supplemented our portfolio with acrylic bathtubs, a new series of ExclusiveLine hydromassage bathtubs, shower cabins and doors as well as shower trays, while at the same time transferring most of the production to factories located in Poland.
The ESSENTE brand

The bathroom market is constantly changing, new technologies are emerging that enable its dynamic development. Today's consumer gets used to high standards, his expectations change with the development of civilization. The ESSENTE brand constantly strives to meet the market requirements and follow its constant development. We are constantly improving our products, developing our offer, meeting the expectations and requirements of our customers.
The ESSENTE brand is a synonym of modernity, outstanding design and quality of products, valued and willingly chosen by customers from all over Poland and abroad. The motto behind the products with the ESSENTE logo is innovation and their high quality. Thanks to this, we quickly became a dynamically developing company that offers its clients another, interesting idea for the bathroom.
From the beginning of our activity, we have focused on customer orientation, creating products that meet their different expectations and tastes is our passion and mission. During many years of our activity, we have developed specific operating standards that have allowed our customers to be satisfied with the successful purchase of our products. Thanks to actions taken in the field of production and quality control standards, technological advancement and the use of the best components, we can confidently meet the expectations of consumers. We try to make our offer "fresh" and original, we are constantly looking for new solutions that will diversify it.
The wide range of our offer currently includes several products from the category of whirlpool bathtubs, steam shower cabins, classic acrylic tubs, freestanding bathtubs, shower enclosures, showers doors, shower trays, bathtubs screens, walk-in walls.